ETFs are the way of the future? ETFs are the next Market bubble? I do not know, but this popular investment vehicle has certainly put passive investing on the map.
If you are looking for some off-shore exposure, then the Invesco QQQ Trust Exchange Traded Fund (ETF) comes to mind. This ETF would be a great option for tech stock investors as the ETF seeks to track the performance of the NASDAQ-100 Index.
Click on logo to view Invesco QQQ ETF
on EasyEquities

Fundamentals
Exchange Traded Products (ETP) like ETFs and ETNs have certainly grabbed the South African retail investors imagination. If you are a FAANG supporter like me, this would be one of the many U.S ETFs that track the performance of the Tech giants to watch.
Invesco QQQ Trust share overview:
Market Cap of $65.22 Billion

Dividend Yield: 0.7%

Shares outstanding: 395,150,000

AUM: $76.4 Billion

52 Week Range low of $142.92/ share and a $195.29/ share high.
The Invesco QQQ Trust (QQQ) has also conditionally approved a cash dividend which would go Ex-Dividend on the 23rd of September 2019. The dividend amount has been estimated by Bloomberg at 0.39 cents per share.
Outlook
The outlook and performance on the ETF would be dependent on several economic and political factors moving forward. The latest to take note of would be the U.S. Federal Reserve's Federal Open Market Committee (FOMC) on interest rates. The Fed reduced interest rates, and described the economic outlook as favourable, which might give the index a much needed lift.
Click on logo to view Invesco QQQ ETF
on EasyEquities

Chart Life
The price action might move lower to the 188.85 support level as the market digests the latest Fed decision, which might give a better entry point to pick up some shares. The 195.29 resistance level will be watched closely as a break through this level might lead to more upside for the underlying index.

Source - Bloomberg


Portfolio particulars:
Portfolio Hold (Current)*

Portfolio Buy opportunity: close above $195.29 per share**.

WhatsTheBeef

long term target price: Neutral.
Know your ETF: Invesco QQQ Trust (QQQ)
The QQQ ETF is heavily weighted toward large-cap technology companies and is often viewed as a snapshot of how the technology sector is trading.

Ever wondered how to say the ticker symbol QQQ? Well some sources have it as Cubes but is often spelled Qubes.

Bringing it back home, the total JSE listed market cap for all ETFs and ETNs crossed the R90 billion mark earlier in 2019, FYI!

*Portfolio Hold (Current) refers to investors who already hold the stock within their portfolio.
**Portfolio Buy opportunity refers to Technical level crossed which might imply that the markets behaviour would support the outlook and Close above refers to a share price close above a Technical Resistance level.
Invest in Invesco QQQ Trust ETF

Keen to add more US stocks on the EasyEquities platform?
Submit your share suggestion on this form.
Follow Barry Dumas
@BEEF_FINMARKETS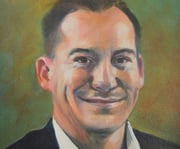 Barry is a market analyst with GT247.com, with a wealth of experience in the investment markets. Now in his tenth year in the markets, Barry "The Beef" Dumas brings a combination of technical analysis and fundamental insights to the table.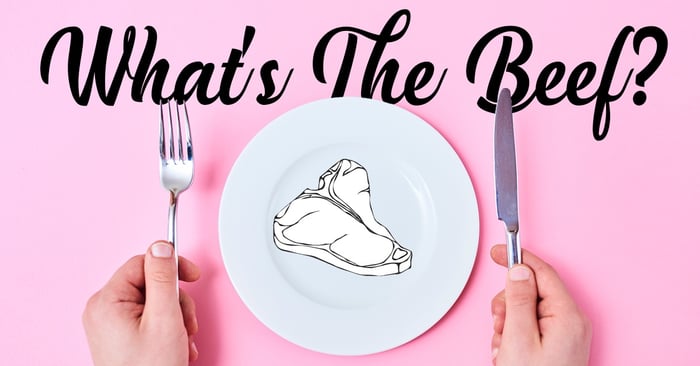 Any opinions, news, research, reports, analyses, prices, or other information contained within this research is provided by Barry Dumas, Market Analyst at GT247 (Pty) Ltd t/a GT247.com ("GT247.com") as general market commentary, and does not constitute investment advice for the purposes of the Financial Advisory and Intermediary Services Act, 2002. First World Trader (Pty) Ltd t/a EasyEquities ("EasyEquities") and GT247.com do not warrant the correctness, accuracy, timeliness, reliability or completeness of any information received from third party data providers. You must rely solely upon your own judgment in all aspects of your investment and/or trading decisions and all investments and/or trades are made at your own risk. EasyEquities and GT247.com (including any of their employees) will not accept any liability for any direct or indirect loss or damage, including without limitation, any loss of profit, which may arise directly or indirectly from use of or reliance on the market commentary. The content contained within is subject to change at any time without notice.