Stock Picks
"Growth stocks are back, baby," and the September downturn could see every "Buy the Dip," "Meme Stock," and "Hodl" investor and their uncle pile into the stock market soon.
Growth companies (redline) have outpaced momentum stocks (green line) by some margin YTD, and now value stocks are following, which could be an indication that "Buy the Dip" INVSTRs are back in on the action.
EasyResearch looks at 2 Growth Stocks to keep an eye on:
This FinTech start-up specializing in and operates a cloud-based artificial intelligence (AI) lending platform was one of the much-anticipated Initial Public Offerings (IPOs) of 2020. Anticipated for an excellent reason, Upstart Holdings has taken full advantage of the pandemic and introduced a platform that banks use to check customer's creditworthiness instantly and accurately.
Upstart is growing fast, and the share price has already gained over 830% since its debut nine months ago, echoing its growth stock status. But the significant difference here is that the company is already very profitable considering the company's Generally accepted accounting principles (GAAP) profit margins reached 19% in the second quarter.
The AI-driven lender platform's revenue guidance for 2021 is $750 million, which analysts expect to grow by 25% to $1 billion in 2022. Considering that the company had already increased revenue guidance by 50% over the last two quarters, this could not be that far-fetched and clearly shows the company's growth trajectory.
Share Price: $ 303.32

Market Cap: $ 23.59 billion.

P/E Ratio: 329.9x

P/B Ratio: 32.9x

Dividend (Yield %): N/A

52 Week range low of $ 22.61 and $ 294.23 share high.
Outlook – Upstart Holding, founded by former Google employees, is one of the fastest-growing IPOs of all time, and there might be more upside in store for the fintech. Piper Sandler has also raised their target price on Upstart to $300 a share. Piper Sandler analyst Arvind Ramnani had this to say: "Our revised revenue estimates reflect our view that the consumer loan segment will continue outperforming, as Upstart's AI-powered risk model is driving market share gains given broader acceptance among bank partners,"
Login to your USD Wallet to view shares
on EasyEquities
Broadcom, a global infrastructure leader that develops, designs, and supplies semiconductor software solutions, is a growth stock gaining attention for all the right reasons.
The semiconductor posted record third-quarter earnings with revenue up 16% compared to a year ago, while its non-GAAP diluted earnings per share increased 28% or $6.96 per share. Adjusted earnings before interest, taxes, depreciation and amortization (EBITDA) rose 23%, while its free cash flow grew by 11%. Broadcom continues to pay out reliable dividends and has also announced a quarterly common stock dividend of $3.60 per share.
The chip maker's fourth-quarter revenue guidance is also looking to the upside with an expected $7.35 billion in revenue, a 14% increase from the corresponding prior period. The forward direction implies that Broadcom expects its full-year revenue to increase around 15%.
Unlike other "fabless" semiconductor companies, which could be more exposed to the global chip shortage, Broadcom is not facing a supply crunch. The chipmaker has implemented measures to evaluate supply and demand across its main end markets carefully.
Share Price: $ 506.00

Market Cap: $ 208.21 billion.

P/E Ratio: 37.5x

P/B Ratio: 8.6x

Dividend (Yield %): 2.85%

52 Week range low of $ 343.48 and $ 510.70 share high.
Outlook – The semiconductor industry has started to recover from the pandemic downturn and is expected to grow at a compounded annual growth rate (CAGR) of 6% over the next five years. Considering Broadcom's earnings, diversified business, and upward revisions, the chipmaker could hold to its growth stock status but should rather be seen as a long-term option.
Login to USD Wallet to view shares

on EasyEquities
Informed decisions
Growth stocks are certainly not for the faint-hearted as they increase their revenue and earnings faster than the average business in its sector or even the market. Finding new growth stocks could be very rewarding as they are usually the innovators in their fields with unique products or services.
For the INVSTR that finds it challenging to choose a favorite growth stock and would like exposure to a broader selection of Growth companies, the Vanguard Russell 1000 Growth ETF (VONG) is an option.
New to investing
and want to know more about our other stock picks?
Read: Top Equity ETF Picks for Spring
Sources: EasyResearch, Upstart Holdings, SeekingAlpha, Benzinga, Piper Sandler, Justin Pope, Koyfin, Research and Markets, Statista, Leo Sun, Broadcom Inc, Harsh Chauhan, Investopedia, Wikipedia.
Take note: Stock data was taken on 17 September 2021..
Follow Barry Dumas
@BEEF_FINMARKETS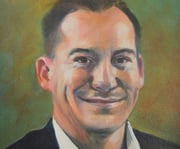 Barry is a market analyst with GT247, with a wealth of experience in the investment markets. Now in his tenth year in the markets, Barry "The Beef" Dumas brings a combination of technical analysis and fundamental insights to the table.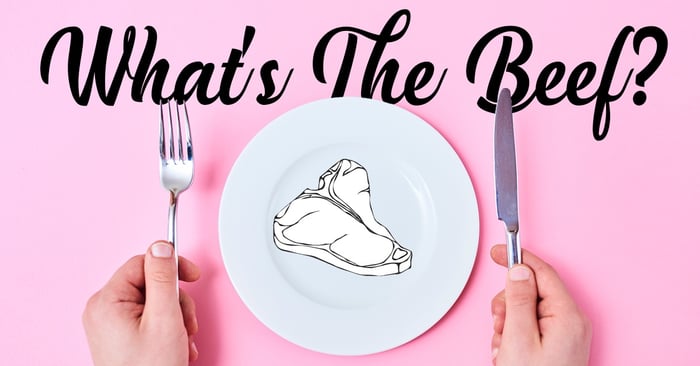 Any opinions, news, research, reports, analyses, prices, or other information contained within this research is provided by Barry Dumas, Market Analyst at GT247 (Pty) Ltd t/a GT247.com ("GT247.com") as general market commentary, and does not constitute investment advice for the purposes of the Financial Advisory and Intermediary Services Act, 2002. First World Trader (Pty) Ltd t/a EasyEquities ("EasyEquities") and GT247.com do not warrant the correctness, accuracy, timeliness, reliability or completeness of any information received from third party data providers. You must rely solely upon your own judgment in all aspects of your investment and/or trading decisions and all investments and/or trades are made at your own risk. EasyEquities and GT247.com (including any of their employees) will not accept any liability for any direct or indirect loss or damage, including without limitation, any loss of profit, which may arise directly or indirectly from use of or reliance on the market commentary. The content contained within is subject to change at any time without notice.The value of a financial product can go down, as well as up, due to changes in the value of the underlying investments. An investor may not recoup the full amount invested. Past performance is not necessarily an indication of future performance. These products are not guaranteed. Examples and/or graphs are for illustrative purposes only.