While the pending pandemic placed a hold on your travel plans and the idea of sipping a couple of Corona's under a palm tree has passed, this online travel group might brighten your day.
Click logo to view Travel Company Shares.
on EasyEquities
Fundamentals
The coronavirus outbreak has weighed heavily on the Expedia Group Inc share price since the start to the year, which has seen the travel booking group's share price down over 11%. To make things worse, the group has also announced that it would cut around 12% of its workforce. These job cuts are to streamline efforts under chairman Barry Diller and has nothing to do with the coronavirus.
The CFO, Eric Hart has, however, forecast a $30 to $40 million loss in Expedia's earnings from the ongoing Covid-19 (Coronavirus) outbreak.
Expedia Group Inc (EXPE) share overview:
Sector: Consumer Discretionary

Market Cap of $13.79 Billion

Dividend Yield: 1.38%

Price/Earnings (LTM): 26.1

Price/Book: 2.5

PEG: 0.94

52 Week Range low of $94.31 and $139.42 per share high.
Expedia Group Limited has declared a $0.34 per share dividend and the stock will go ex-dividend on the 9th of March 2020 with the dividend payable date scheduled for the 26th of March 2020.
Chart Life
The price action has been in a trading range over the last couple of years and if we see a break of the 91.80 support level then we might expect more downside to come. If the support level does hold coupled with positive fundamental factors, the upper levels at 114.63 and 140.41 might be targeted.
Source - Bloomberg
Informed decisions
The travel industry, amongst others, has undoubtedly felt the brunt of the coronavirus outbreak over the last two months. There is possibly more downside to come in all sectors as global supply and demand experiences slowdown, putting strain on the worldwide economy. If we see a rebound in the market then we might expect to see the buyers return and buy-in at lower levels.
Click logo to view Travel Company Shares.
on EasyEquities
Portfolio particulars
Portfolio Neutral (Current)*

Portfolio Buy opportunity: Neutral**

WhatsTheBeef long term target price: Neutral.
Know your company: Expedia Group Inc (EXPE)
Expedia Group is an online travel shopping company for consumer and small business travel.

Founded as a division of Microsoft in October 1996, Expedia was spun off into a public company in 1999.

Its websites, which primarily travel fare aggregators and travel metasearch engines, include CarRentals.com, Expedia.com, HomeAway, Hotels.com, Hotwire.com, Orbitz, Travelocity, Trivago, Venere.com and vrbo.
Sources – Expedia Group Inc, EasyResearch, Bloomberg, Zacks, Benzinga, SeekingAlpha
Follow Barry Dumas
@BEEF_FINMARKETS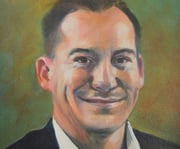 Barry is a market analyst with GT247, with a wealth of experience in the investment markets. Now in his tenth year in the markets, Barry "The Beef" Dumas brings a combination of technical analysis and fundamental insights to the table.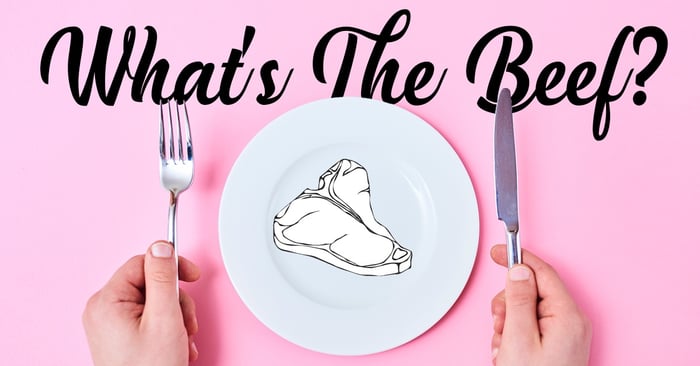 Any opinions, news, research, reports, analyses, prices, or other information contained within this research is provided by Barry Dumas, Market Analyst at GT247 (Pty) Ltd t/a GT247.com ("GT247.com") as general market commentary, and does not constitute investment advice for the purposes of the Financial Advisory and Intermediary Services Act, 2002. First World Trader (Pty) Ltd t/a EasyEquities ("EasyEquities") and GT247.com do not warrant the correctness, accuracy, timeliness, reliability or completeness of any information received from third party data providers. You must rely solely upon your own judgment in all aspects of your investment and/or trading decisions and all investments and/or trades are made at your own risk. EasyEquities and GT247.com (including any of their employees) will not accept any liability for any direct or indirect loss or damage, including without limitation, any loss of profit, which may arise directly or indirectly from use of or reliance on the market commentary. The content contained within is subject to change at any time without notice.The value of a financial product can go down, as well as up, due to changes in the value of the underlying investments. An investor may not recoup the full amount invested. Past performance is not necessarily an indication of future performance. These products are not guaranteed. Examples and/or graphs are for illustrative purposes only.