Air Products & Chemicals Inc (APD)
It's off to the races as investors and investment managers alike try to find some protection against the current downtrend in the COVID-19 environment. With positive yields few and far between, Air Products & Chemicals Inc (APD) might be one company to watch.
Besides its attractive 2.83% dividend yield coupled with steady insider purchases of company stock, Air Products & Chemicals might deliver good value over the long term.
Click logo to view Air Products & Chemicals Inc (APD) Shares.
on EasyEquities
Fundamentals
The latest earnings released on the 24th of January 2020 showed a surprise beat in earnings per share (EPS) by $0.06 and a miss on YoY revenue expectations by $32.18 million. The company did, however, issue downside guidance for FQ2 with EPS at $2.20 vs $2.26 estimated by analysts. The full-year guidance remains in check with the market consensus for EPS around $9.44.
Air Products & Chemicals has also signed a new contract for its integrated oxy-fuel combustion solution with Techpack Solutions. This will be the third project to support Techpack, the largest packaging materials manufacturer in South Korea. The latest project will support Techpack to convert its furnace from air-fuel to oxy-fuel for enhanced sustainability and competitiveness.
Air Products & Chemicals Inc (APD) share overview:
Sector: Materials

Market Cap of $42.33 Billion

Dividend Yield: 2.58 %

Price/Earnings (LTM): 22x

Price/Book: 3.50

Next Earnings: 22 April 2020

52 Week Range low of $176.73 and $256.01 per share high.
Air Products & Chemicals Inc (APD) has declared a $1.34 per share dividend and the stock will go ex-dividend on the 31st of March 2020 with the dividend payable date scheduled for the 11th of May 2020. For more details on other company's dividends expected over the week, head on over to the Nasdaq Dividend Calendar.
Chart Life
The price action is finding significant support at the $166.79 per share price level and needs to close above the $206.29 resistance level to negate the downtrend. We might see more downside on the cards if the support at $166.79 does not hold.
Informed decisions
When looking at the latest EasyResearch note on the perspective, we might still be inclined to wait before assuming all is well in the world. Looking at a bear market cycle, the recent rally might even be a natural part of a bear market cycle. The U.S market still needs to move much higher to negate the negative outlook, but in between the madness, there is always opportunity.
Click logo to view Air Products & Chemicals Inc (APD) Shares.
on EasyEquities
Portfolio particulars
Portfolio Neutral (Current)*

Portfolio Buy opportunity: Neutral**

WhatsTheBeef long term target price: Neutral.
Know your company: Air Products & Chemicals Inc (APD)
Air Products and Chemicals, Inc. is an American international corporation whose principal business is selling gases and chemicals for industrial uses.

Air Products serves customers in technology, energy, healthcare, food and industrial markets worldwide with atmospheric industrial gases (mainly oxygen, nitrogen, argon, hydrogen and carbon dioxide), process and speciality gases, performance materials and chemical intermediates.

Air Products also provided the liquid hydrogen and liquid oxygen fuel for the Space Shuttle External Tank. Air Products has had a working relationship with NASA for 50 years and has supplied the liquid hydrogen used for every Space Shuttle launch and the Mercury and Apollo missions.
Sources – EasyResearch, SeekingAlpha, Zacks Research, Yahoo finance, KOYFIN, Bloomberg, Wikipedia
Take note: share price, company data was taken on 25/03/2020.
Chart source - Koyfin
Follow Barry Dumas
@BEEF_FINMARKETS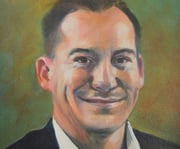 Barry is a market analyst with GT247, with a wealth of experience in the investment markets. Now in his tenth year in the markets, Barry "The Beef" Dumas brings a combination of technical analysis and fundamental insights to the table.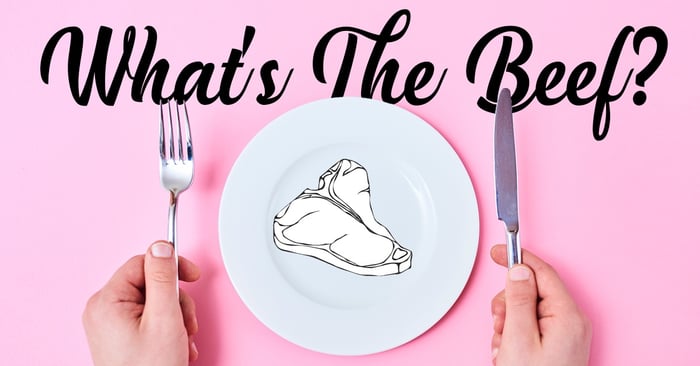 Any opinions, news, research, reports, analyses, prices, or other information contained within this research is provided by Barry Dumas, Market Analyst at GT247 (Pty) Ltd t/a GT247.com ("GT247.com") as general market commentary, and does not constitute investment advice for the purposes of the Financial Advisory and Intermediary Services Act, 2002. First World Trader (Pty) Ltd t/a EasyEquities ("EasyEquities") and GT247.com do not warrant the correctness, accuracy, timeliness, reliability or completeness of any information received from third party data providers. You must rely solely upon your own judgment in all aspects of your investment and/or trading decisions and all investments and/or trades are made at your own risk. EasyEquities and GT247.com (including any of their employees) will not accept any liability for any direct or indirect loss or damage, including without limitation, any loss of profit, which may arise directly or indirectly from use of or reliance on the market commentary. The content contained within is subject to change at any time without notice.The value of a financial product can go down, as well as up, due to changes in the value of the underlying investments. An investor may not recoup the full amount invested. Past performance is not necessarily an indication of future performance. These products are not guaranteed. Examples and/or graphs are for illustrative purposes only.